REALTOR® Foundation: Rhode Island disburses 1st quarter grants
Warwick, RI -- April 15, 2021 – The Realtor Foundation: Rhode Island, the charitable arm of the Rhode Island Association of Realtors, has awarded $5000 in grants to five local nonprofits as a part of the Foundation's first-quarter grant cycle.
The grant recipients include St. Mary's Home for Children which is using the funds to offset basic emergency needs of families in crisis and to provide welcome care packages to children; Reach Out & Read Rhode Island which is purchasing new books for children; and Rebuilding Together Greater Newport which is using the grant to help a single mother of three with repairs on their home and aid Lucy's Hearth, a family shelter in Middletown. Also receiving grants were Special Olympics Rhode Island, which will use the grant to help athletes and their families attend the 53rd Annual 2021 State Summer Games this June; and We Heart Lives which earmarked the money for the purchase of food and household items to help people experiencing food shortages and to help families who experienced loss due to home fires.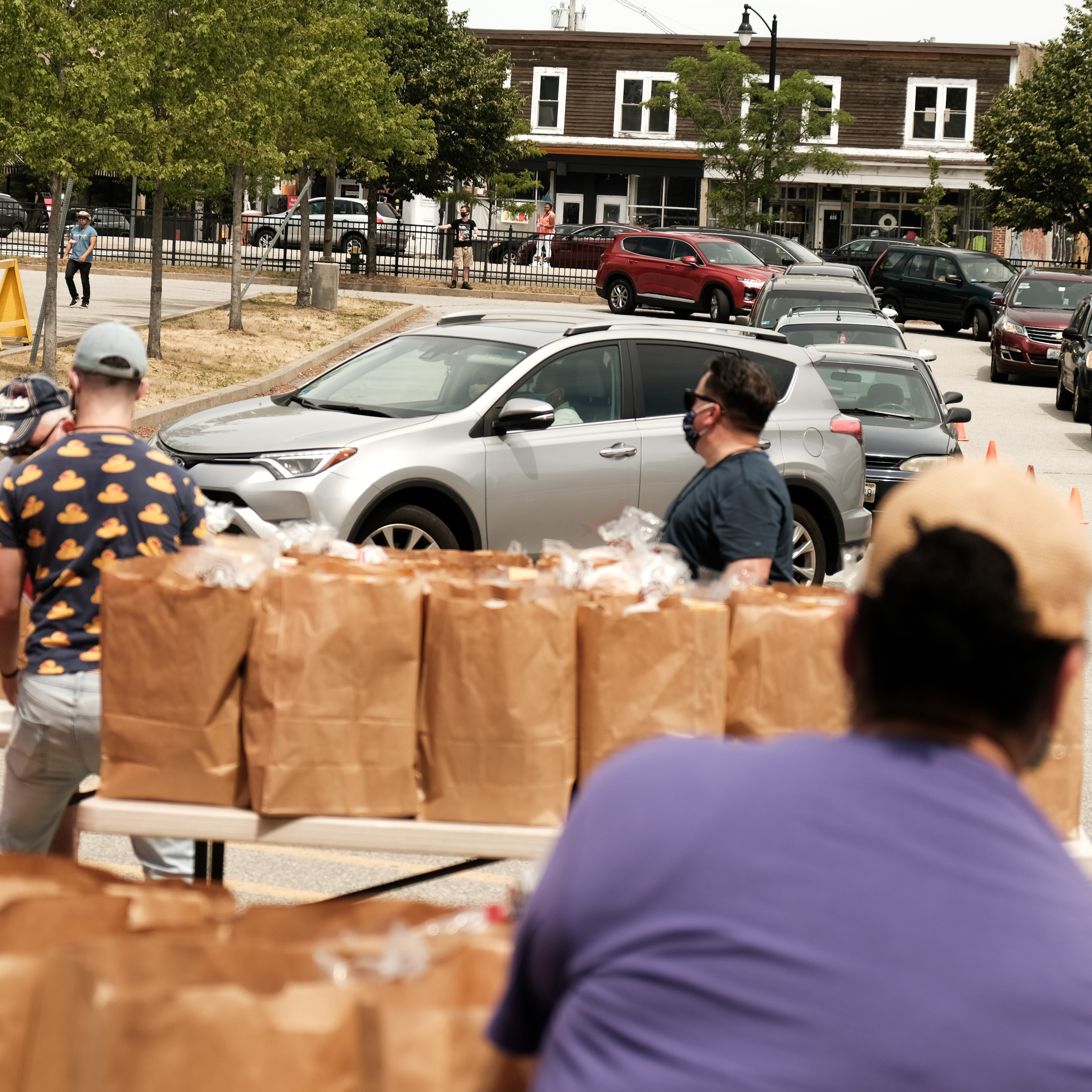 As the effects of COVID-19 pandemic still loom, many organizations continue to see a large spike in need among Rhode Islanders.
"We are more than a year into the pandemic and our local nonprofits are still struggling to keep up with the increased demand for services across the state," said Annie Becker, president of the Realtor Foundation: Rhode Island Trustees. "These grants are about supporting the programs that support quality of life and in turn assist our neighbors and communities when they need it most."
Kathleen Egersheim, Director of We Heart Lives echoed Becker's sentiments, commenting, "We immediately put (the grant) to use on Saturday, March 21st where we gave away 575 bags of groceries and childrens' Bomba sweatshirts. We Heart Lives held events at two new locations to us including Veazie Elementary School and Carl G. Lauro Elementary School. The need is great in both locations and we met so many people who were very thankful to have food, thanks in part to the generosity of the Realtor Foundation: RI."
"It's fantastic to see the result of our efforts in the community," said Becker. "To know that we were able to play a small part in helping our recipient organizations do what they do best, means so much to our Realtor members. Our goal is to spread the word about our quarterly grants so that we can make even more of an impact for our underserved neighbors."
The Realtor Foundation: Rhode Island disburses quarterly grants each year. Applications for the next grant cycle are due August 15, 2021.